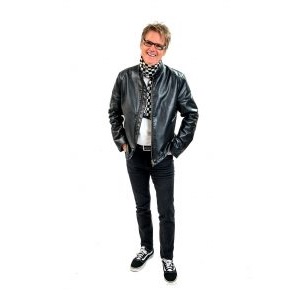 Kevin has been a working musician his entire adult life. Originally from Memphis, he now resides in the resort town of Santa Rosa Beach (Destin, FL). Having been a band leader for many years, he's toured throughout the U.S., Canada, Europe and Asia with such notable artists as Hootie & the Blowfish, Darius Rucker, Edwin McCain, Willie Nelson and John Caferty, etc. These days you can find Kevin doing solo acoustic shows on a beach somewhere!
"It's so different playing solo gigs on an acoustic guitar rather than bass in a big band. But I'm loving it! Plus, I'm not dealing with any drug addicts, girlfriends or any other egotistical maniac's drama."
Kevin states, "The music business has been very good to me. I've been all over the world and met all kinds of wonderful people. I've played big clubs, small beach bars, casinos, private parties and concert festivals. Sometimes I feel like I'm on top of the world and other times like I am the wedding singer, but it's all good, it's all music and I still LOVE IT!"
Having written hundreds of songs, Kevin's brand-new CD "Living On 30A" is out and getting rave reviews! With five original CD's under his belt, including the 2009 "Greatest Hits" release and the 2001 "Carson & Pool" release "Jump In", writing songs has been a major part of his musical endeavors. Kevin looks at it like this, "It would be nice to have a song being played worldwide on the radio, but it's also rewarding when five or six people ask you to play one of your originals. People appreciating your music is really what it's all about for a songwriter and performer".
Quote: "For the love of music, Turn It Up!"